Hi!
My name is Jim Rooks, and I'm the proud owner and operator of SunGuard Canopies. My wife, Sharon, and I have three kids, boy, girl, boy and six, make that seven (August 8th!) grandchildren. Sharon recently retired from the banking business. We enjoy taking long weekend excursions seeing all there is right here under our feet in America. Hunting and fishing and being with the grandkids keeps our lives complete and full.
As you can see, we're pretty busy most of the time. ;-)
After 40 years in the residential construction and inspection industry, I retired due to major injuries I suffered in an automobile accident. A while later, and still in an "air boot", a friend asked me to help him with his manufacturing business. The level, hard surface suited my situation just fine. A couple of years later I decided to purchase SunGuard Canopies.
---
SunGuard History
SunGuard Canopies was founded in Kansas City during the 1980s by two brothers who had been manufacturing whole house fan covers. When demand for fan covers began to decline, they decided to apply their molding expertise to something new. They created SunGuard Canopies. In October of 2009, after working on the manufacturing side of the business for a couple of years, I purchased and moved the company to Scranton, Kansas where it is currently located.
All SunGuard Canopies are 100% American made right here in middle America. Over time, we have expanded the company by adding dealers and distributors across the United States, Canada and even in Australia. We have met a lot of great people and shared some great experiences.
We are always striving to help people to make their outdoor work experience safer, cooler and more enjoyable. Let us know how we can help!
---
Thank you for your business!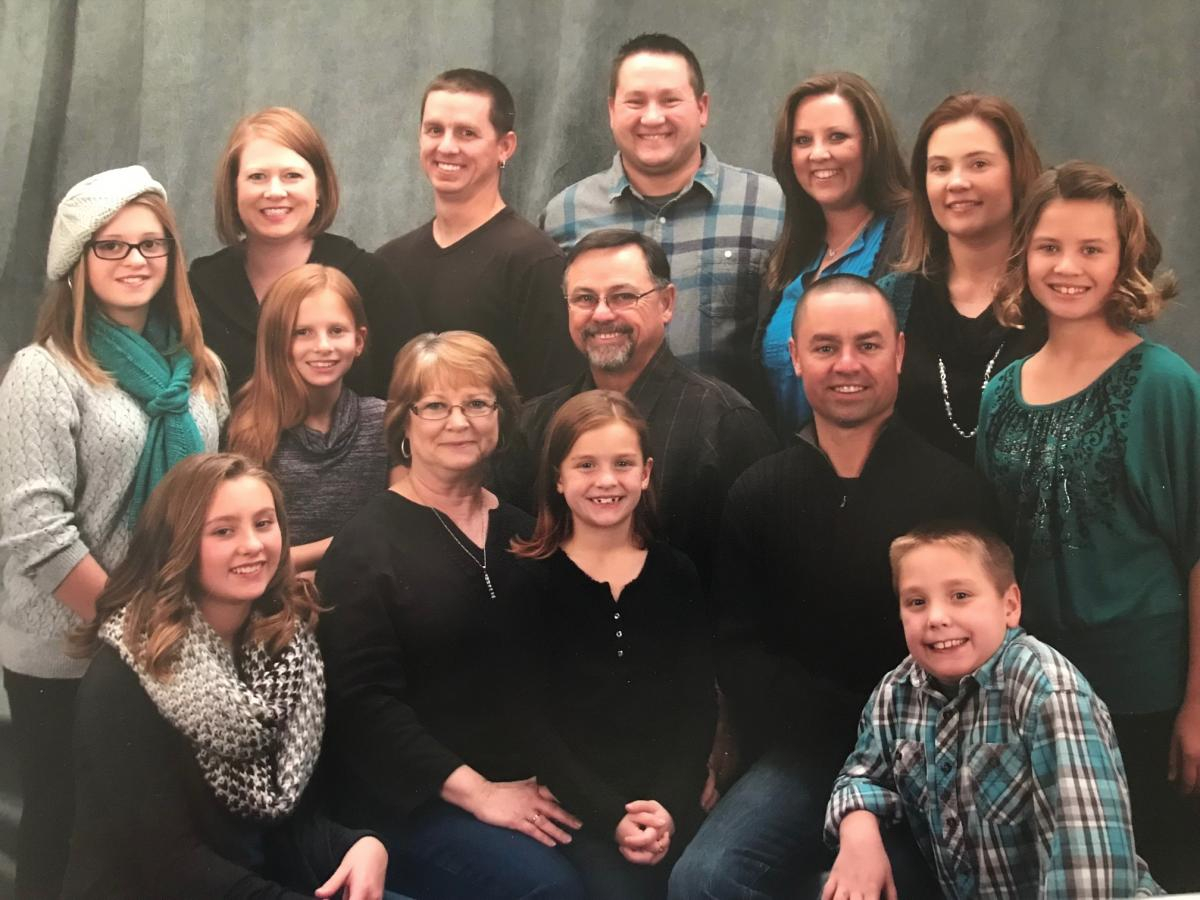 Jim Rooks surrounded by his family.